You're about to discover...
The 6 Image Income Methods Anyone Can Use To Make Money With Free Images Starting TODAY
...And You Can Do This Without Any Paid Tools!
"By Using Just One Of These Methods, You Can Create Multiple Streams of Income...And I'm Giving You SIX Of Them!"
A quick message from Amy Harrop
Let me ask you a question...
Are you looking for something you can get started with quickly, or something easy to add to your existing income streams?
Image-based content income is a great way to ongoing income streams...fast!
Let me clear something up from the outset.
On this page, I'm not going to confuse you with complicated software, tell you that you need to buy Facebook ads or even tell you that you need to build websites.
All I'm going to do is show you 6 different ways you can use 100% FREE images and make money with them. I'm also including a ton of templates and image content you can use to get started quickly.
That sound good?
Cool!
As I want to keep things simple and straight to the point, let's jump right in.
Introducing...
The 6 Image Income Methods
The 6 different methods can all be used on their own or you can combine several of them together.
You don't need to use any expensive software like Photoshop or even have any designs skills whatsoever.
Each method can earn you anywhere from $10 through to over $1,000. Some of these methods can be fully automated, where as the more expensive ones will take a small amount of your time.
Yes, some of the methods do require a little effort...but it's not like you're digging trenches.
You're just using a free online tool to make images :-)
With The 6 Image Income MethodsYou'll Discover Things Like...
$8,075 In Sales (1 Of The 6 Methods Was The Upsell)...
How one man launched a product that made $8,075 in just a few days with a high percentage of those sales being the upsell...
The One Method Where $1,049 Sales Are
This method reveals where and why people pay $1,049 for ONE image
Why These Businesses Desperately Need Your Help...
How to make a quick $10-$50 by giving a business something they are really desperate for
How To Get Paid Every Single Month...
Here's how you can get paid a monthly fee for creating and posting simple images
Create Them Once, Sell Them 100x Over...
This method shows how to create images just once and then sell them hundreds of times over
Just take each method and use them as fully outlined or you can even get more creative with them. The sky's the limit!

You'll also see...
$455 In Just 2 Days..
How one man launched one of the six methods and made $455 in 2 days
Take Advantage Of Someone Else's Product...
How to use one of the methods to take instant advantage of someone else's hard work
14125 Sales Using One Method...
How this one seller has sold 14125 products using one of the methods
Easy Affiliate Sales...
How to use one of the methods to get affiliate sales in any niche
The Marketplace For Effortless Sales...
You can combine several of the methods together and put them on this marketplace
And That's Not All...
I've Included Done-For-You Image Content So You Can Get Started Even Faster
Massive Template collection- Easy to edit using PowerPoint, or any slide program, these templates are professionally designed and make a great fit for image-based content.
300 Inspirational, Motivational, and Action Encouraging Social Posters
Use them "as is" with the included PNG files, or fire up any editing software like Photoshop or GIMP to edit them to match your style and brand. We'll even include an easy, "no tech required" guide to help you get started FAST!
And This Collection of Done-for-You Viral Graphics
This done-for-you viral graphics collection features 160 high-impact viral quote graphics (40 unique quotes), 10 amazing infographics, all on fully editable files you can customize to match your style and branding.
And a Brand New Bonus...
Etsy Selling Secrets
Etsy has become one of the Internet's premier markets for printable and low content products and your copy of Etsy Selling Secrets will help you maximize your profit potential.
This guide will walk you through the process of starting a shop, uploading digital downloads, marketing your store and perfecting your listing. Some of the strategies focus on:
Setting up your Etsy Shop
Creating that sales-driving listing
Most popular digital products
How to offer customizable downloads
Images, keywords, tags, titles, and more!
Pricing your digital products
Do's and Don'ts for a winning marketing strategy
It won't be long before you're up and running, making passive income off image-based products!
You Can Literally Get Started Today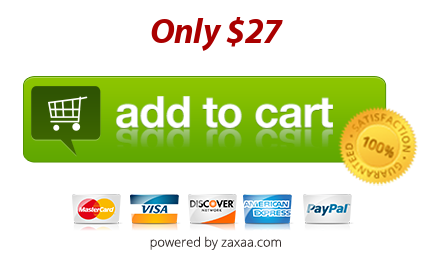 To Your Success
Amy Harrop
p.s. This is on an introductory special for a limited time....
don't miss out!