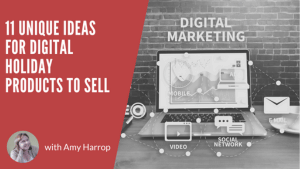 When the the winter holidays are near, there's always an uptick in online shopping. People are in the market for everything from greeting cards and decorations, to supplies to make gifts, to unique gifts to give to the people they love. What that means is that there's also a big demand for digital products related to the holidays.
Since holiday shopping in 2023 is expected to return to pre-pandemic levels, the holidays should also mean an increase in your profits if you take the time to create digital holiday products to sell in your online shop. Here are 11 unique ideas for holiday products that your customers will love.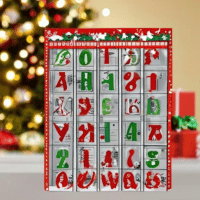 #1: Advent or Holiday Countdown Calendars
Holiday countdowns or advent calendars are not as common as some other holiday products, but kids (and adults) love them. While Christmas might be the most obvious choice in this category, there's no rule that says you can't create printable countdowns for Hanukah, Kwanzaa, or any other holiday. You could make the countdown editable and even make it something that kids can color or decorate.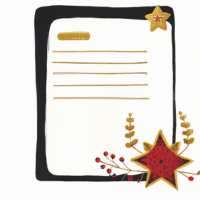 #2: Holiday Card Templates
Holiday cards are still popular and one way to make them unique is to sell templates that your customers can personalize and edit. If you go the editable route, then you can leave space for them to add details about their families and the names of recipients. If you decide to add personalization, you may want to integrate your shop with a print on demand supplier who can add names and other details to your templates and print them professionally.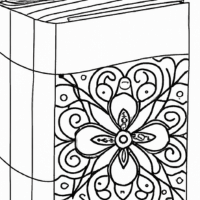 #3: Holiday Coloring Books and Pages
Coloring books are always popular and may be designed for kids or adults. People of all ages may enjoy holiday-themed coloring pages in the time leading up to the holidays. You could even combine this idea with an advent calendar and make a product with a new coloring page for each day of the countdown to the holiday. If you're selling digital products, the "book" idea would simply be to bundle multiple coloring pages that people can put in a binder if they want to keep them together.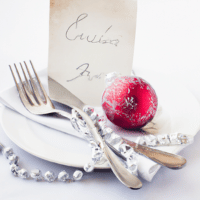 #4: Holiday Menu Cards
Some people spend months planning their holiday menus and they may appreciate digital menu cards where they can present their holiday meal in an attractive and informative way. Menu cards could be bundled with other items such as place cards or napkin holders. You could also include recipe cards for people who want to share some recipes with their guests as a way of celebrating the holiday.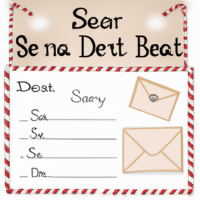 #5: Customizable Letter to Santa
Kids love writing letters to Santa, and why not give them a customizable digital option that they can personalize and send to the North Pole? The letter could include spaces for the child's name, their greeting to Santa, and their holiday wish list. If you wanted to create a bundle, you could include stickers to decorate the letter or a coloring page to send to Santa with their wish list.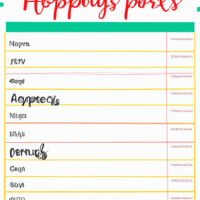 #6: Holiday Expense Tracker
Holiday shopping and entertainment can add up quickly and that can make managing a holiday budget challenging even for the savviest spenders. Creating a digital or printable holiday expense tracker makes it easy for your customers to budget for the holidays, keep track of their spending, and avoid overspending at a time of year when generosity is the norm. You could even bundle a holiday expense tracker with stickers or sell it as a supplement to a full-year spending journal.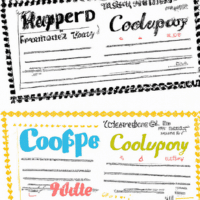 #7: Printable Holiday Coupons for Kids and Adults
There's a growing trend of giving experiences as gifts instead of buying physical products. One way to capitalize on that trend—while still earning some money!—is to create printable holiday coupons. You can offer specific coupons (good for one backrub or a day at the zoo) or customizable ones that people can personalize and put into a holiday stocking or a festive box.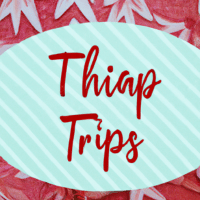 #8: Holiday Thank You Tip Cards
At the holidays, we receive gifts, and we also give them. Tipping is something that's common as a way of thanking the people who help us throughout the year, including postal workers, delivery people, security guards, and sanitation workers. You can fill a need by creating thank you cards to acknowledge gifts and tip cards to simplify the process of tipping service workers. You could even create a printable sign for a gift basket for people to leave out for postal workers and delivery people!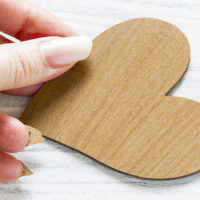 #9: Cut-and-Glue Decorations
Holiday decorations are always popular. There are lots of families who cherish the decorations their kids made when they were young—and you can be part of that tradition by creating fun cut-and-glue decorations for kids to make and for parents to display on the mantel or the family Christmas tree. You can make the designs for kids to color first and then cut and glue.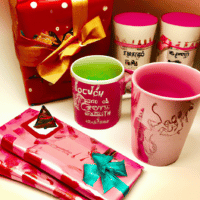 #10: Secret Santa Kit
Secret Santa gift exchanges are popular in workplaces and in families. Since the job of organizing Secret Santa activities can be time-consuming, why not simplify it by creating a digital Secret Santa kit for your customers to use? You might include customizable wish lists, customizable rules, and gift tags to be used when the Secret Santas reveal themselves.
As you can see, there are many interesting and unique digital holiday products you can make and sell. Creating them is quick and easy and best of all, you can make them once and sell them as many times as you want!
Do you need help creating and selling seasonal printables? Click here to get my guide, Succeed with Seasonal Printables, which has everything you need to boost your profits with memorable seasonal printables your customers will love!