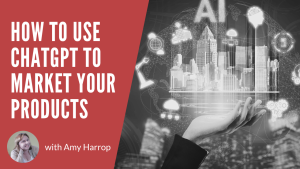 It's impossible to go online and avoid seeing articles and opinions about ChatGPT. It seems like everyone is talking about this tool, which uses artificial intelligence to create content. For a lot of online sellers, the burning question is how to use ChatGPT to their advantage. 
There's little evidence to suggest that AI is ready to replace human creativity, but at the same time, it's undeniable that using it properly can streamline work and save time. Here's what you need to know about using ChatGPT to market your digital products to prospective customers. 
What is ChatGPT and What Can It Do? 
ChatGPT is an online tool that uses artificial intelligence to create content. Users provide ChatGPT with a prompt, and the tool generates content based on the prompt. It can take some trial and error to learn how to write effective prompts—something we'll talk about later in this post. 
How Does ChatGPT Learn? 
Many AI tools use machine learning. In some cases, machine learning can lead to problematic results because machines aren't capable of distinguishing between good data and bad data. When OpenAI created ChatGPT, they chose to use something called Reinforcement Learning from Human Feedback, or RLHF for short. 
RLHF involves humans putting prompts into ChatGPT and rating the results. Even this process can be tricky, since ChatGPT is sensitive to linguistic nuances that can make a substantial difference in the content it creates. The process of training ChatGPT is ongoing. 
What Types of Content Can ChatGPT Create? 
ChatGPT can be used to create multiple types of content, several of which can be useful for people who sell products online. 
Blog outlines

 

Blog articles

 

Product descriptions

 

Answers to Frequently Asked Questions

 

Social media posts

 
You may not get content you can use exactly as it is presented to you, but ChatGPT can be an effective tool to streamline content creation. 
How to Write ChatGPT Prompts 
One of the trickiest parts about using ChatGPT effectively is learning how to write prompts that will get the results you want. Here are some pointers.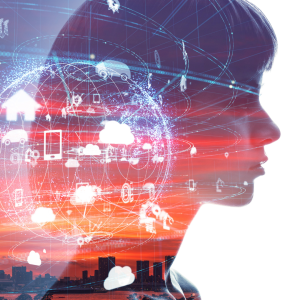 Be Specific 
The most important thing to remember when using ChatGPT is that you'll only get out of it what you put into it. The more specific you are—the more information you provide—the more likely it is that you will get content that you can use. 
For example, here's part of what we got when we put a prompt to "write a product description for a printable wedding planner" into ChatGPT. 
Designed with a clean and modern aesthetic, this planner features a user-friendly layout that is easy to navigate. Each section is carefully structured to provide ample space for your notes, ideas, and inspirations. From the initial stages of planning to the day of the event, you'll find dedicated sections for budgeting, guest lists, venue selection, vendor contacts, and much more. 
When we provided more information with a new prompt, "write a short product description for a budget wedding planner designed to help couples get married without spending much money. The planner has pages for shopping lists, schedules, and budget ideas," here's a sample of what we got instead. 
With dedicated pages for shopping lists, schedules, and budget ideas, our planner keeps you organized every step of the way. The shopping lists help you stay on top of all the essential items you need for your big day, ensuring you don't miss anything crucial while staying within your budget. 
You can see from these examples how tweaking your prompt to provide additional information can result in a more accurate and more compelling description. 
Be Specific About the Length of Your Content 
In addition to providing ChatGPT with details about your product, you should specify how long you want the result to be. For example, you might tell ChatGPT to write a product description for your Pinterest post and tell it that the result can't be more than 500 characters. 
This is an area where ChatGPT isn't perfect yet. When we told it to write a short paragraph, it gave us something far longer than what we needed. 
Reword Your Questions 
If you're not happy with the first content you get from ChatGPT, don't give up. Whether you're generating a product description, an email, or a social media post, it may be enough to tweak the wording to get the result you want. 
Sometimes even slight differences in the wording of your prompt can make a significant difference in the content you get, so don't be afraid to try multiple options as you get accustomed to using ChatGPT. 
How to Fine-Tune ChatGPT Content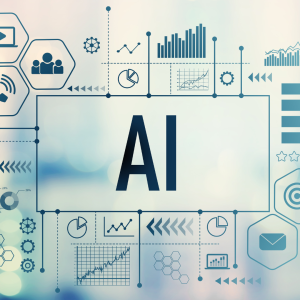 Here are some pointers to help you fine-tune the content you get from ChatGPT, so that it suits your needs and brand. 
Review the content to confirm its accuracy

. Some of the biggest mistakes we've read about have involved ChatGPT users copying and pasting content as it is presented to them without doing their own research to confirm that the content is accurate. While accuracy may not be as looming an issue in marketing as it would be in journalism, you'll still need to make sure that your ChatGPT-generated text is accurate and hasn't added product features or elements that aren't there.

 

Add your own flair

. Some of the content generated by ChatGPT is dry and uninspired. You should review it and do what's needed to add some personality, humor, or compassion to what you've created.

 
Add keywords

. You can tell ChatGPT to include your most important keywords, but you may still need to review the content to make sure they're included in the right places. For example, in a blog post, you should include keywords in your title and headers.

 

Provide examples for ChatGPT to use

. One of the most useful things that ChatGPT can do is to imitate the style of other writing. By providing a suggestion of content to imitate, you can get a better result than you would without the suggestion.

 
You'll need to engage in a bit of trial and error to get the content you want and need to help you market your products. 
Ramp Up Your Marketing with AI 
Using artificial intelligence tools such as ChatGPT can help you to streamline your marketing and make it more effective than ever before. The tips we've included here can get you started. 
Do you want to learn more about how to use AI in product creation and marketing? Click here to get my Easy AI Printables guide now!