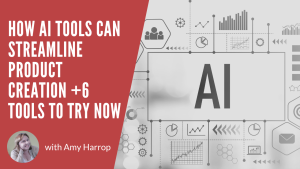 It's impossible to look at the news in any depth without running across at least one story related to artificial intelligence. ChatGPT and other tools have been released and refined and it seems like everybody is talking about them.  
The truth is that the existence and continued improvement of AI tools is excellent news for content creators since, in many cases, they can be used to streamline the content creation process. If you can make a public domain image unique with just a few clicks, or generate content for your website without writing, why wouldn't you want to do that? So, here are my thoughts on how you can use AI tools in product creation plus 6 of my favorite tools to try. 
How Can AI Tools Speed Up Product Creation? 
Product creation may take a long time, particularly when you incorporate things like niche research into the process. Because AI tools use technology to sort through data and deliver results, they can be extremely useful if you're looking for a way to streamline the product creation process, so you can get items into your shop as quickly as possible. 
Let's start with images. The most affordable way to create digital or printable images to sell is to start with an existing image and modify it. With AI, you can easily take a public domain or Creative Commons image and transform it into the style of a famous artist. You can also use AI to edit an image that needs color correction or clarity and get amazing results in just one or two clicks, or to generate a unique image based on a verbal prompt. 
When it comes to writing, AI can help out, too. You may have seen news reports about ChatGPT being used to write blog posts and student papers. There's still a need for some refinement in the results, but if you're someone who struggles when you've got a blank page in front of you, AI can fill the page quickly and you can go about making the results your own. 
Finally, AI can be helpful when it comes to researching keywords to make your content highly visible and easy to find.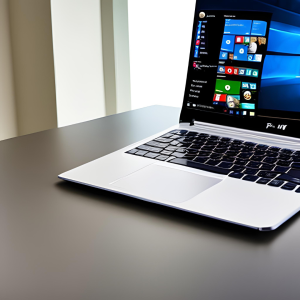 6 AI Tools for Streamlined Product Creation 
Here are 6 of my favorite AI tools to help you with product creation. I've made sure to include tools for image creation and editing as well as writing and research tools. 
#1: DALL-E2 
DALL-E2 is an image creation tool made by the same team that created ChapGPT. You can put in a detailed prompt and receive four images that accurately depict what you requested. Your requests can be as specific as you like. 
Best of all, DALL-E2 is free unless you choose to buy additional credits. When you sign up, you'll get 50 credits for your first month and 15 credits per month after that. You can purchase additional credits. You'll get four images per credit. Images are not copyrighted. The one downside of DALL-E2 is that you can only use it on a computer as there is no mobile app. 
#2: NightCafe 
NightCafe is another free image creation tool that I love. It can be used to create beautiful images from a verbal prompt and can even create an image in the style of a famous artist such as Vincent van Gogh or Andy Warhol. 
NightCafe has a generous system of free credits and will give you five free credits to claim every day. You also have the option to purchase additional credits if you want to do so. One thing that sets NightCafe apart is its sophisticated algorithms. Another is that there's a thriving social community there where you can share your work and ask questions—and even earn credits for participation. 
#3: Fotor 
Fotor is an AI-powered photo editor which you can also use to generate images or make image collages. You can start with a photo from their library, upload a photo of your own to edit, or generate images based on your prompt. 
If you want your photos to look like paintings, you can use Fotor's GoArt tool to apply dozens of different styles to your photos, turning an ordinary landscape into a Cubist masterpiece or making it look like a Monet. You can also turn your art creations into NFTs if you want to.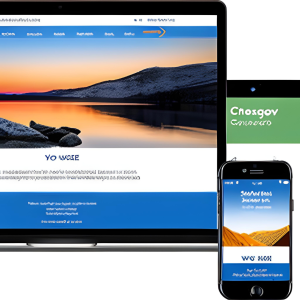 #4: Keyword Insights 
Keyword Insights is an AI tool that you can use to find the best keywords to use in your product descriptions and product names. If you already have an online shop, you know that using keywords is necessary if you want prospective customers to be able to find your products. 
Like some of the other tools listed here, Keyword Insights works on a credit system. You'll receive 750 free credits just for signing up. After that, their basic plan is $49 per month, and you'll get 6,000 credits to use every month. 
#5: ChatGPT 
ChatGPT is probably the best known AI writing tool around because of all the attention it has received in 2022 and 2023. You can use ChatGPT to generate content around any prompt you choose. It may be particularly useful if you're someone who doesn't enjoy writing because it can give you content quickly. 
The most important thing to remember when using ChatGPT is to read over the copy before using it. While this tool has come a long way, there's still a risk that you'll end up with awkward sentences or made-up facts. While the tool is constantly being updated, you should still proceed with caution. 
#6: SurferSEO 
SurferSEO is one of the best tools around if you need help optimizing your blog or web content for search. It will generate a full list of keywords, including both long and short phrases, for you to use in your writing. 
You can also use SurferSEO to create blog outlines with compelling titles that are optimized for voice search. If you struggle with the mechanics of optimization, Surfer will give your content an SEO score that you can use to improve your rank and attract more visitors to your website. 
Create Products Quickly with Artificial Intelligence 
Creating products can take a long time—or you can do it with just a few clicks with help from AI-powered tools like the 6 listed here. 
Do you need assistance using AI to create printable products with AI? Click here to get your copy of my guide, Easy AI Printables, complete with step-by-step videos, cheat sheets, and even more AI tools to try!