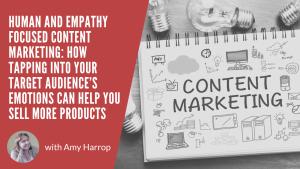 There's an old-school style of marketing that plays on people's worries and anxiety. Referred to as FUD, short for Fear, Uncertainty, and Doubt, it operated on the theory that people were more likely to buy products if they were in a state of anxiety or even fright. 
Fortunately, that style of advertising has (mostly) fallen out of favor. It has been replaced by human and empathy-focused marketing that allows online sellers like you to tap into your audience's emotions. If you do it correctly, you can build trust quickly and inspire one-time customers to return to your store over and over. Here's what you need to know. 
What is Empathetic Marketing? 
Empathetic marketing was being used by some companies prior to the COVID-19 pandemic but it was the pandemic that brought it into wide use. Companies were concerned about the economic impact of shutdowns and knew that consumers were worried. Their solution, and it was a smart one, was to connect with customers on an emotional level. 
Simply stated, empathy-focused marketing uses people's emotions to appeal to them and inspire them to purchase products or services. For example, many restaurants—even high end restaurants—created delivery kits that could provide diners who were at home with the same food experience and resulting emotions as eating out. 
What Are Best Practices for Empathy Focused Marketing? 
As is the case in any type of marketing, there are best practices if you want to use empathy as a way of connecting with your customers.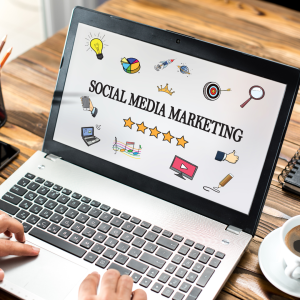 Stay Focused on Your Customers 
Empathy starts with understanding, so your first step should be to research your target audience and learn what they want. In the world of selling low content books or pages, printables, or digital images, here are some statements that might apply. 
My customers are looking for a way to reduce stress as they plan a wedding.

 

My customers want printable decorations to make their child's birthday party special without spending a lot of money.

 

My customer wants POD artwork to make their home feel warm and welcoming.

 

My customers want digital images to use for scrapbooking family memories.

 
Notice how each one of these statements focuses on the customer's emotions.  
Listen to Your Customers 
Listening to customers is more important than talking to them when it comes to empathy. If you think about how you behave when you're expressing empathy to a friend, it always starts with understanding their feeling first, so you can provide them with the responses that will tell them you care. 
To listen to your customers, do customer research. Look at the keywords they use to find your products. You may also want to join Facebook groups or subreddits to read comments related to products like yours. Or, you can send out a customer survey or read your reviews for hints about which emotions your customers are feeling and how to empathize with them. 
Bring Empathy into Your Branding 
The single most important thing to do in empathetic marketing is to be authentic. That means you'll need to cultivate a brand image that encompasses empathy and is consistent with everything you do, from the way you describe your products to how you brand your product images. 
Avoid inauthentic-looking stock photos and keep in mind that some of the people who visit your shop may have impaired vision. You'll do a better job of connecting with them if you opt for designs that are clean and simple as opposed to designs that are cluttered and fatigue the eyes. 
Ways to Bring Empathy into Your Marketing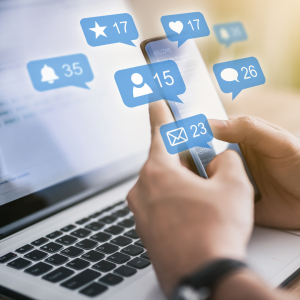 Here are a few ways that you can bring empathy for your customers into your marketing. 
Give customers an opt-out version for holiday messaging

. If you have an email list or text list to promote seasonal products, you can add some empathy by allowing people to opt out of your holiday messaging and promotions. For example, someone who recently lost a parent might not want to see Mother's Day or Father's Day promotions.

 

Adapt to your audience's needs

. One of the best ways to use empathy in your marketing is to listen to your audience and adapt to their needs. For example, say you have an array of Easter products in your online shop, and you notice that many of your customers have commented that they wish you sold printable Easter stickers with your designs. You could create the product your customers wish for, thus showing that you care about them and their needs.

 

Have conversations with your customers

. Using tools like Facebook Live or Instagram Live, you can easily connect with your followers, take their questions, and discuss what they want and need. You can also use surveys if you want to collect information from your customers, but direct conversations offer the most opportunity to empathize and honor your audience's emotions.

 

Focus on helping people, not selling to them

. You've probably noticed that a lot of consumer brands focus on the benefits of using their products instead of the features. Talking about benefits puts you directly in touch with your customers' emotions.

 

Incorporate user-generated content into your marketing

. When was the last time you asked your customers to show you what they do with your products? If it's been a while, then now is the time to start. Ask for photos showing how people have displayed your POD art prints or used your journals, and then share them with your audience at large. Everyone will understand that you care about your audience and how they feel.

 
These five strategies can help you start incorporating empathy into your marketing and show your current and prospective customers that you care about them and how they feel. 
Create Empathetic Content Quicky and Easily 
It's not difficult to create content that empathizes with your customers once you understand how to do it. Remember, listening is one of the most important components of empathy-focused marketing, and if you start listening to your customers, they'll respond with increased sales and loyalty. 
Do you need help creating profitable content that uses empathy to connect with your customers? Click here to get your copy of my Content Profit Hacks guide today!