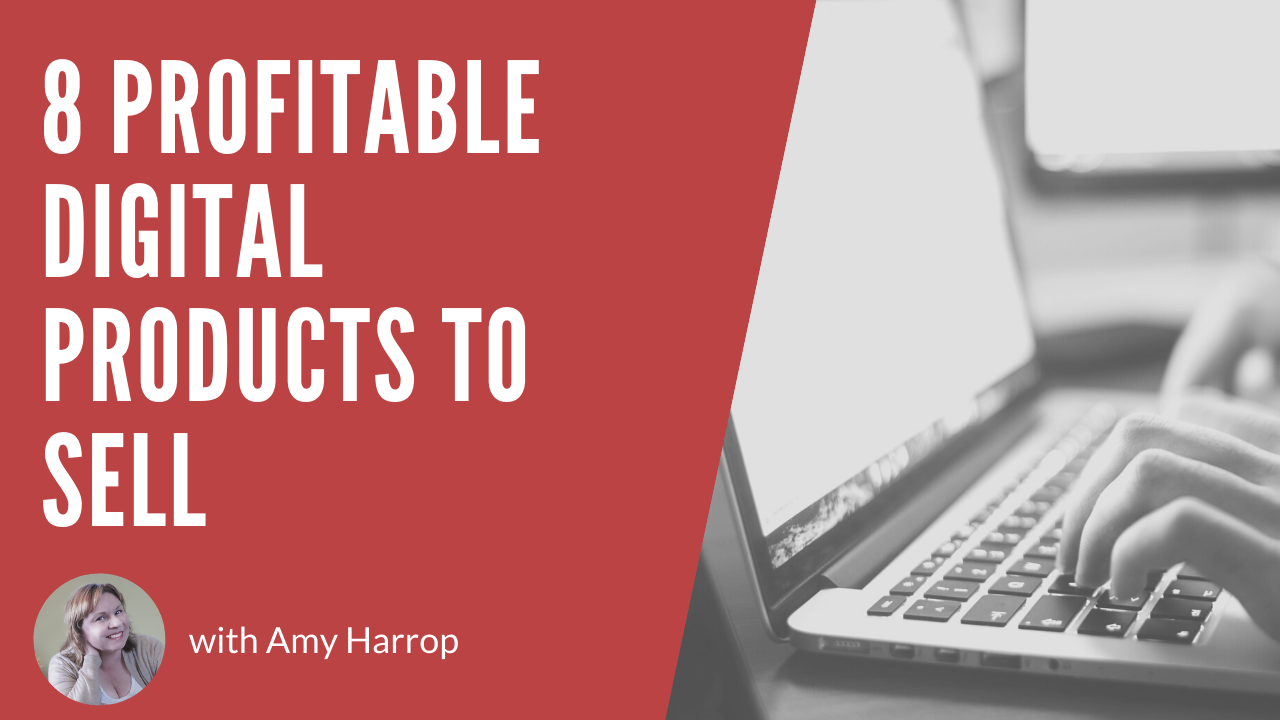 Starting a business can be expensive, but not if you choose to create and sell digital products. With no need to buy raw materials, store products, or ship them to customers, you can earn money quickly and easily. Best of all, you can create a digital product once and sell it many times!
The key to earning income selling digital products is to understand which products are most likely to be profitable. In this post, we'll focus on the types of products that you may want to consider for your online store to maximize your profits. Here are 8 to consider.
#1: Printable Party Supplies
I love printable party supplies so much that I wrote a whole guide to help people create them! Most people host gatherings throughout the year and they're willing and ready to spend money on decorations.
Printable party supplies may include invitations, place settings, banners, games, and more. They're suitable for occasions including birthdays, life milestones, holidays, and "just because." That makes them one of the easiest types of products to scale. You could start with birthday parties for kids and grow your shop from there.
#2: Templates
Digital templates have a lot in common with printables in that they can be made once and sold many times. If you've got a knack for creating attractive designs for documents and other items, then selling templates can be extremely profitable.
You may choose to create templates for resumes, business cards, graphic design templates for marketers, and hundreds of other items. Templates are attractive because they address an immediate need and can help your customers short-cut document and product creation.
#3: Educational Products
Digital products for teachers – whether they're professionally certified teachers or parents who are homeschooling their children – are always in demand.
Some of the educational products you can create and sell include flashcards, worksheets, cheat sheets, and even classroom décor such as posters and artwork. EDU printables are easy to scale too. You can start with one subject or grade level and build your shop from there.
#4: Downloadable Craft Patterns and Prints
If you know anything at all about the world of crafting, then you know that downloadable patterns and prints are hugely popular. People buy them to use on home décor projects or in art journals and creating them is easy. Like the other digital products on this list, they can be created once and sold many times.
Patterns may be simple or complex. They can be black and white or contain multiple colors – and you can even sell different versions of the same pattern by changing the size of the elements and the colors. Many of the Etsy shops that sell patterns create bundles to increase the perceived value of their products and make them more attractive to buyers.
#5: Non-Fungible Tokens (NFTs)
You may have heard the buzz about NFTs and still not be sure what they are. They are a bit confusing and may be difficult to understand at first. Simply stated, NFTs are a lot like digital trading cards. The term "non-fungible" means that they cannot be replaced with an identical item. They're part of the Ethereum blockchain, but unlike digital currency, trading an NFT for a different NFT is not a like-kind exchange in the way that trading one bitcoin for another would be.
I know that's a little complicated, but the easiest way to think of an NFT in the context I'm talking about is that it's a new way to sell digital art. While digital art can easily be copied, NFTs give the buyer ownership and licensing rights. There may be a learning curve if you decide to sell NFTs, but they also seem to be the wave of the future.
#6: Fonts
Like patterns and prints, fonts are popular among customers who like to create their own artwork or home décor items, as well as people who journal. While creating a font does take a bit of time and a lot of attention to detail, a full font set is valuable and may be sold many times.
You can find hundreds of fonts for sale online, both on eCommerce sites such as Etsy as well as design sites such as Creative Market. Fonts work well bundled with other creative digital products such as patterns and templates.
#7: Printable or POD Digital Artwork
We talked about NFTs but now, let's review the benefits of selling a related product – printable or POD digital artwork. Printable artwork is designed to be printed at home, where it can then be framed and displayed. If you want to sell POD artwork, you'll need to link your Etsy shop to a POD vendor who will print the artwork your customers buy.
One of the best things about selling artwork is that it can be sold as a vector, which can then be printed at any size your customer wants. POD artwork allows your customers to buy a finished product to display in their homes. POD also allows for personalization, which is a nice add-on to offer your customers.
#8: Online Courses and Guides
If you've looked at my website, you know that I'm a big fan of digital guides and online courses. That's why I create and sell them. Just like the other digital products on our list, online courses and guides may be created once and sold many times.
In terms of scalability, online courses and digital guides can be built upon with added checklists, templates, and even software. Each of these "upsells" can be sold alongside the main product or you could sell them as a bundle. And, of course, several short guides or courses could be bundled as well.
Conclusion
Selling digital products is one of the best ways to build an online business. The overhead expenses are low and each product you create once can be sold many times, making the profit margins far higher than they are with physical products.
Do you need help creating digital products to sell and marketing them to your target audience? Click here to learn how to work directly with me!