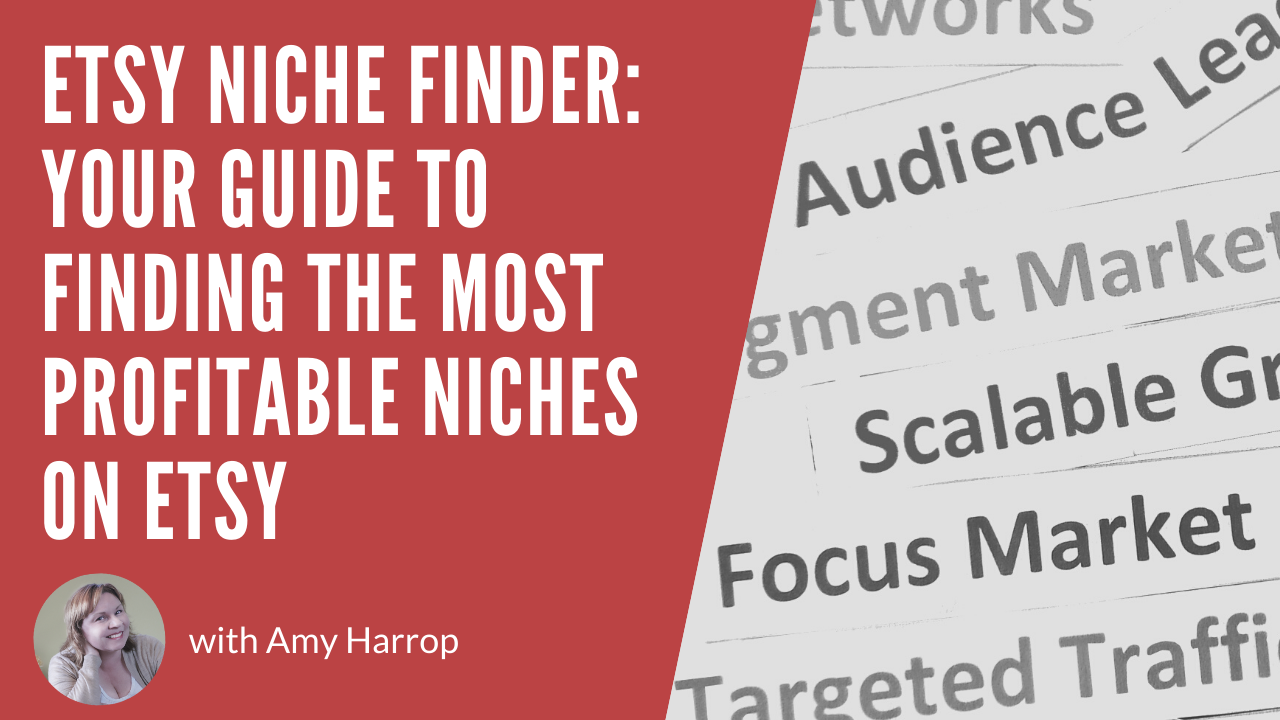 Selling on Etsy is convenient and profitable – but only if you know how to identify the most popular niches. After all, if you aren't sure that there's an audience for the products you're creating, you can't be sure that your Etsy shop will be a success.
The question, then, is what can you do to find one or more profitable niches, so that you can join the ranks of successful Etsy sellers? The good news is that the steps required are simple and anyone can do it. Here's what you need to know.
Evaluate Your Skills and Passions
The first step is to start with things you already know how to make. (Don't worry, there are options if you don't already have a crafty passion.) If you're someone who already knows how to create one-of-a-kind designs for party supplies, then that's a great place to start.
The same is true of your passions: what do you love? You might have a passion for vintage cars, gardening, or golden retrievers. These things can point in the direction of a niche. It's also worth noting that working on something you love can keep you motivated to create new products to sell.
Solve a Problem
Once you've thought about what you know how to do or can learn how to do, as well as what you love to do, you can move to the next step. You're most likely to have a successful shop if you solve a problem for the people in your target audience.
For example, maybe you have an idea for a new way to keep track of wedding plans and you create a planner to help people plan a wedding on a shoestring budget or to do a Zoom wedding. Or, you might have a knack for creating unique, printable party supplies that people can print at home. Whatever it is, your product should make life a little bit easier for your customers.
Use Etsy Search
One of the best things about Etsy is that Etsy itself is an excellent research tool to learn which products and niches are the most popular. Their search function can help you wrap your head around any niche you are considering.
For example, if you search for the keyword "wedding planner" on Etsy, you'll get over 41,000 results. Adding the word "budget" to the keyword narrows the available choices to just over 6,000 items. Ideally, you want a product category with enough options to be popular but not so many that you can't compete with other Etsy sellers.
Use Etsy Tools
In addition to using Etsy to learn about popular products and niches, you can also take advantage of some online tools designed especially for Etsy sellers.
Marmalead
Marmalead is a paid tool that you can use to identify keywords, analyze their future popularity, and find new ideas for which niches to target. You can use it to do the following things.
Review 12 months of search history for any keyword AND get a three-month projection for its future performance.
Get an estimate of the number of unique visits you can expect to your Etsy shop for any keyword.
Get the real search volume for any keyword you want to research.
Get an analysis of your Etsy shop listing based on the keywords you choose.
A subscription to Marmalead is yours for $19 per month or $15.83 if you pay annually.
Pickfu
Pickfu is a tool that you can use to test different products, designs, packaging, and product descriptions. It can help you to fine-tune the products you sell, ensuring that your target audience wants to buy them and that your Etsy shop will be profitable.
One of the things I like about Pickfu is that there's no monthly subscription required. You can create a Pickfu poll for just $50 and test whatever elements you like.
Outfy
Outfy is a social media management tool that integrates with Etsy. You can use it to manage your posts and promotions on the following sites.
Facebook
Instagram
Pinterest
Twitter
Tumblr
Kit
Outfy offers a free plan with limited options and their starter plan costs $15 per month.
Monitor Your Traffic and Sales on Etsy
The final step to refining your niche is to remember that your niche can and should be evolving based on what you sell and how much traffic you get to your shop. People may be interested in products now that they wouldn't buy six months from now.
Let's look at a scenario where you could start with one niche and gradually expand into another. Let's say you create a range of wedding planning materials, including a printable planner and an array of accessories. People who buy these things are likely to get married and not – at least not in the immediate future – require them again.
You could start with one profitable niche – weddings – and use your success there to make inroads in another profitable niche. For example, you might create a planner and accessories for people who want to start a family, including a baby shower planner, baby books, and other items. Or you could focus on people building their lives by buying a home and create some home décor items or even a planner for moving into a new house.
You should also review your numbers on Etsy regularly and adjust your products or listings accordingly. If people are visiting your shop without buying, it could be a sign that you've chosen an unprofitable niche.
If your sales are low, then it may be worth doing some research on your competitors. Your niche may be profitable, but your products may not be delivering what your target audience wants.
The takeaway here is that your niche is not and shouldn't be carved in stone. Trends come and go, and you can make the most of your Etsy shop if you review your numbers regularly and give your audience what they want.
Conclusion
Choosing a profitable niche on Etsy requires a bit of research and evaluation up front as well as ongoing review of your sales and traffic. Using the method I've outlined here will help you identify the most profitable niches and make your shop into a success!
Do you need help identifying the best niches for your Etsy shop? Click here to learn how to work with me.