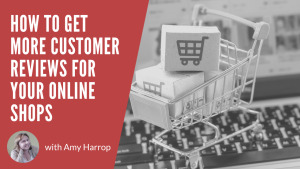 If you own an online shop on Etsy, Shopify, or any other online marketplace, you know how essential customer reviews are. They are they key to attaining Star Seller status on Etsy and earning a top spot in the search results when prospective customers search for your keywords.  
The trick, of course, is learning how to get as many positive reviews as possible for your online shops. Research shows that shoppers trust online reviews as much as they would a recommendation from a friend or family member. The good news is that it's not difficult to get more reviews provided you have a few tricks up your sleeve. With that in mind, here is your all-in-one guide to attracting more customer reviews for your online shops. 
Treat Every Customer Like They're Your First Customer 
If you already have one or more online shops, think back to when you set up your very first shop and got your first notification that you had made a sale. It was exciting, wasn't it? You probably bent over backwards to make sure that customer got stellar service from you, so they'd be eager to come back to your shop and make another purchase. 
The first thing you can do to attract more reviews is to recapture that "first sale" energy and bring it to every customer interaction. If you're enthusiastic, helpful, and grateful for every sale, people will remember you and be willing to leave a five-star review that will help your next first-time buyer find you and your products. 
Focus on Quality 
Most of the products I talk about are digital products, so let's talk about what quality means when we're referring to digital images, downloadable files, or print on demand products.  
Whether someone's using a digital image as a digital image, printing it themselves, or having it printed on something like a t-shirt or phone case, it's essential to be sure that the quality of the image or product is excellent. You can do that by test printing every item that's intended to be printed on a home printer, and by ordering a sample when you're connecting with a POD supplier. Your best option is to save images in a vector format such as SVG, because the image can size up or down without sacrificing quality.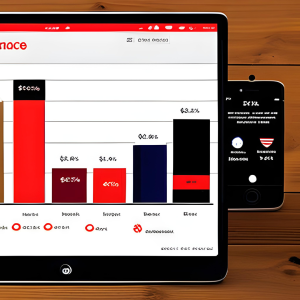 Deliver Products Promptly 
When someone buys from your shop, they have a reasonable expectation that they'll receive what they ordered in a timely fashion. That means that their digital product will be available for download immediately and, in the case of POD products, that their order will be transmitted to the POD supplier and fulfilled quickly. 
The best way to ensure that digital products are delivered properly is to run tests by having a friend or family member walk through the purchase process, so you can see how it works. Make sure they do everything from selecting the product to paying for it and downloading it. You can make note of any issues and do what's necessary to correct them. 
Ask for Reviews 
One of the steps that a lot of online shop owners miss is this one: asking their customers for reviews. It might seem awkward at first, but it is one of the most reliable ways to get the reviews you need for your shop to thrive. 
The best time to ask for reviews is after a customer has downloaded (or received) your product and has had a bit of time to use it. You can ask by DMing each customer to thank them for their purchase, inquire about their experience and ask if they have any questions or comments. Ask them to provide a review and, when possible, send them the link to do so. 
You may also want to include a few hints about how to write the review, including asking them to include an image if they have printed your product or used it in a DIY project. That way, future customers can see what's possible with your product. 
Address Problems Quickly 
One of the things that is most likely to result in a negative review is a lack of responsiveness when a customer reaches out to you with a problem. Taking customer service seriously is necessary when it comes to getting positive reviews. 
Set a rule for yourself that you'll respond within a certain time frame and stick to it. Even if you think a customer complaint is unreasonable, it's in your best interest to try to make them happy to the best of your ability. It's worth it to spend a little time walking a customer through the printing process if it means they'll be happy, recommend your shop to others, and leave a positive review.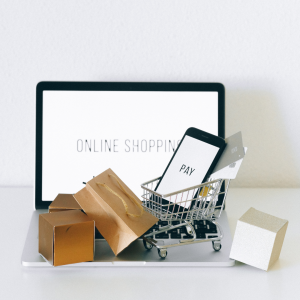 Respond to Reviews as Needed 
Reviews are not and shouldn't be a one-way method of communication. While you might not think you need to respond to every review, doing so demonstrates your commitment to customer service. Responding quickly and professionally will increase the likelihood of a repeat sale from the customer whose review you reply to and help new customers feel comfortable ordering from you. 
With a positive review, you may need only a brief statement, something like this: 
Thank you! I'm so glad you love the product, and we hope to see you back in the shop soon. 
Negative reviews are a little trickier, but they also represent an opportunity to demonstrate your professionalism and show existing and prospective customers how they can expect to be treated if they order from you. Here's an example of a polite response to a negative review. 
Hi [Name], I'm so sorry that your experience wasn't satisfactory. I hope you'll let me help you. I've sent you a DM, so we can work things out and get you what you need.  
The trick with a negative review is to take the discussion offline. You don't want the back and forth to be public if it can be avoided. Of course, if your customer responds publicly, then you can do so as well. In many cases, a customer that receives personalized attention from a shop owner will go back and edit their review to be positive. 
Get More Reviews for Your Online Shop 
Getting reviews for your online shop can help you get more visibility for your products, cement positive relationships with your existing customers, and attract new customers by showing them how professional and reliable you are. Using the tips we've listed here can help you create an ongoing process to attract and respond to reviews. 
Do you need a hand getting your shop to be as successful as possible? I'm here to help! Click here to read about my Popular Printables Monthly guide and get your copy today.