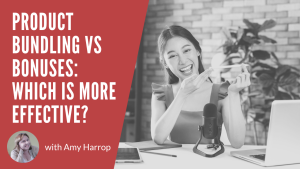 What's the best way to entice your customers to spend more money in your shop? There are multiple schools of thought, with two of the most popular being to create product bundles or to offer bonuses to customers who buy your products. Both offer incentives to customers and in theory, can help you make more sales than you do now. 
The question is whether it's more effective to bundle your digital products or offer bonuses to the people who buy them. Since there are benefits to each, here's what you need to know to decide whether to do one, the other, or both! 
What Is Product Bundling? 
Product bundling is a practice that involves packaging two or more products that might be sold individually into a bundle, with a price that is usually lower than what you would charge to sell the two products separately. 
Bundling is extremely popular among sellers of digital products, including printables and templates. Since many of these products have low prices to begin with, bundling them is a good way to increase sales. 
Pros of Product Bundling 
Here are some of the most important advantages of product bundling. 
Bundling offers clear value to customers and may prompt them to spend more than they would otherwise.

 
Offering bundles for sale can help increase your average sale amount, something that's important for earning Star Seller status on Etsy.

 

Bundles simplify the shopping process for people who are looking for more than one product and can increase customer satisfaction and improve reviews.

 

It may be less expensive to market product bundles than it is to market individual products.

 

There are fewer risks of download or technical errors with multiple products bundled into a single download.

 
Cons of Product Bundling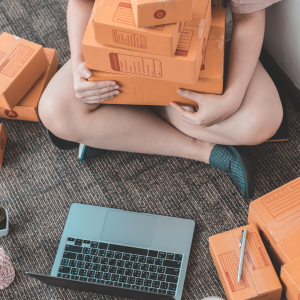 There are some potential downsides to product bundling as well, including the following. 
Since most bundles are priced lower than the total cost of the individual products combined, there is a likelihood that your profits will be lower if you bundle products.

 

Bundling products may cause some shoppers to devalue the products included, particularly if you are also selling them as individual products in your shop.

 
What Are Product Bonuses? 
A product bonus is a product that is provided free of charge to a customer when they make a purchase from your online shop. An example might be offering a free selection of printable stickers with the purchase of a planner. 
Everybody loves to get something for free, so bonuses are a good way to add value to your products. They can and should be small items, but they can do a lot for you. Keep in mind that there are both related and unrelated bonuses. A related bonus is one like the stickers mentioned in the previous paragraph, where the freebie enhances the main product. Some sellers offer unrelated bonus items. 
Pros of Product Bonuses 
Here are some of the advantages of including product bonuses when you sell items in your online shop. 
Getting a free item can add to the perceived value of the main product being purchased, making customers more likely to finalize a purchase.

 

Providing customers with a bonus item triggers a psychological bias known as reciprocity, where people feel obligated to return a favor when someone helps them. Reciprocity may increase the likelihood of a one-time buyer turning into a loyal customer.

 
You may be more likely to inspire impulse purchases when you include a free item with one of your regular products.

 

Offering bonuses can help differentiate you from your competitors.

 
Cons of Product Bonuses 
There are a few potential downsides to consider when considering whether to include bonus products with the items you sell. 
Giving away an item for free typically results in lower profits than you would earn if you sold the bonus product separately.

 
There is a little extra work involved in offering a bonus product because it should be downloaded separately to make sure customers know they're getting something extra.

 
Bonuses or Bundling: Which Should You Choose? 
The big question now that you've had time to consider the pros and cons of product bundling and product bonuses is which option is best for your online shop? The answer depends on what you hope to accomplish—and you may even want to do both at different times! 
Let's start with the goal of becoming an Etsy Star Seller. There are order and sales requirements that you'll need to meet to earn your Star Seller badge. You'll need to have 5 completed orders and $300 in total sales during the evaluation period in addition to meeting the service requirements. Product bundling is a good strategy to help achieve the sales goals because bundles are typically priced higher than individual products and can help you increase your sale numbers.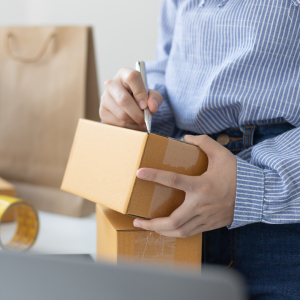 Bundling is also useful if you sell a lot of related products and want to give people the option of purchasing multiple products at once, something that is certainly more convenient than searching for individual products and downloading them separately. 
Bonuses are useful if you want to boost your conversion rate. For example, you might notice that you're getting a lot of traffic to your shop but haven't seen an increase in sales. Adding a bonus item to one or more of your products may be enough to incentivize those visitors to add items to their cart and become paying customers. 
Keep in mind that it's essential not to add bonus items in with the same download as the main product. Customers may feel that you're trying to dupe them by singling out something that was already part of the product as a bonus. Keeping it as a separate download will only add to the perceived value of the bonus being offered. 
Increase Your Sales and Profits with Bundling and Bonuses 
Bundling products for sale or adding bonus items to your existing products can help you convert more visitors to your shop to paying instructors, help you achieve Star Seller status on Etsy, and turn your online shop into a success. 
Do you need ideas for bonus items to offer with your products? Click here to check out Any Size Image Secrets, my guide to help you create images in SVG format to boost the value of your products and increase your sales.