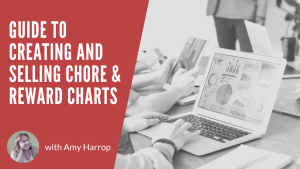 If you're looking for digital products to sell, there are thousands of potential ideas you could choose from, including things like printable journals and planners, patterns, SVG images, and more. While there's the potential to earn money selling any digital product, one of the most popular—and easiest to sell—is the chore or reward chart. 
Chore and reward charts are downloadable and printable products that can help parents assign and track chores to their kids. They can be printed and hung on a refrigerator or in a child's room. Chore charts may also be useful for splitting up chores among a group of roommates. Here's your complete guide to creating and selling chore and reward charts online. 
What Are the Qualities of an Effective Chore and Reward Chart? 
Let's start with the qualities of an effective chore and reward chart. Here are the things you should make sure to include. 
Chores to Be Completed 
Your chore chart will, of course, need to include the names of chores to be completed—or at least, space for these chores to be written. If you want to create a typical household chore chart, you might include the following tasks. 
Set the table

 

Clear the table

 

Load dishwasher

 

Unload dishwasher

 

Make bed

 

Sweep

 

Vacuum

 

Feed pets

 

Clean bathroom

 
You could break some of chores down into smaller tasks to be completed. For example, if you didn't want to assign one person to be responsible for cleaning the whole bathroom, you could break it down to include individual tasks such as washing the sink, cleaning the mirrors, or scrubbing the tub.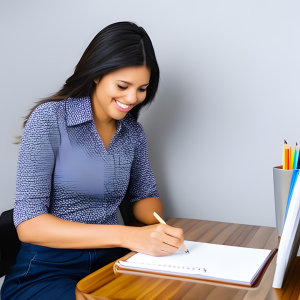 Timeframe for Chores  
Some chores on any chore chart are likely to be performed daily while others may only need to be completed once or twice a week. For that reason, it's helpful to include days of the week that will allow participants to track repetitive tasks. 
For example, everyday tasks might include making the bed and loading the dishwasher. Weekly tasks might include vacuuming or taking out the trash. People who use the chart can schedule tasks when they make the most sense and track progress across the week for daily chores. 
Names of Participants 
The names of participants will need to be entered by the person who buys your chore and reward chart, but you'll need to leave space that allows them to do that. 
We suggest creating a chart that leaves enough space to enter multiple names for tasks that need to be completed by several individuals in the same period, such as making beds or packing a lunch for school. 
Rewards for Chores 
Finally, if you're creating a chart for parents to use for their kids, you should include space to list rewards. Rewards may be on a per-chore basis or on a weekly basis. 
You can decide  how to organize your chart, but it should include all four basic elements if you want it to appeal to your customers. 
5 Steps to Make a Chore Chart 
Creating a chore chart is easy and can be a lot of fun. Here are the five steps to follow. 
Choose the right tools

. Making chore charts is easy and it's helpful to have the right tools.

Canva

is one of my favorites because you can get free chore chart templates with their basic plan and access to more templates if you upgrade your plan. You can also find free templates in Microsoft Office 365,

TemplateLab.com

, and

Template.net

.

 
Edit template as needed

. The next step is to edit the template you choose. For example, you may need to delete or add columns and rows. This is also the stage where you may want to enter chore categories that you want to include.

 
Format your chart

. After you have a basic layout that you like, it's time to make your chart look appealing. In this stage, you can edit the colors and fonts you use. You may also want to add an attractive background or decorate your chart with clip art. You could even use clip art instead of (or in addition to) task names. For example, a broom for sweeping or a dog for walking your pet.

 
Save your chart

. You'll want to save your new chart in a printable format. Many online sellers prefer to sell charts as PDFs, and that's a good choice. Most people will be happy printing the chart on standard paper, so there's no need to go the extra mile and save it as an SVG unless you want to.

 
Test print your chart

. The final step is to print your chart to make sure it looks the way you want it to look. Make sure to print it from the actual file that your customers will download.

 
As you can see, it's easy to create chore and reward charts. Once you get the hang of it, you can make a chart in just a few minutes!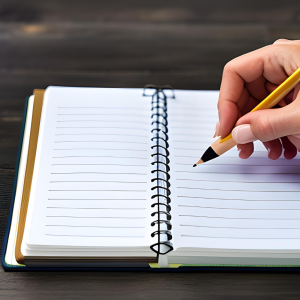 Tips for Selling Chore & Reward Charts 
To close, let's look at some tips to help you earn money by selling your chore and reward charts.  
First, you'll need attractive images of your charts. Some sellers on Etsy create templates to use for product posts to make sure that all products have a cohesive appearance. 
Next, you'll need to choose keywords to use in your product names and listings. Here are some examples. 
Downloadable chore chart for children

 
Kids' chore and reward chart

 

Household chore chart

 

Spring cleaning chore chart

 

Printable reward chart for chores

 
Including descriptive words such as 'printable' and 'downloadable' is helpful because your target audience is likely to use them when searching for products to buy. 
There are many potential marketplaces where you can sell chore charts. These include Etsy, Shopify, and Teachers Pay Teachers. You may want to sell on more than one marketplace to maximize your sales and profits. 
Finally, it's important to choose the right price for your printable chore charts. If you look on Etsy, you'll see that many stand-alone printable chore charts are selling for between $2 and $5. Bundled charts may sell for as much as $12. It's important to charge enough to generate income but not so much that you price yourself out of the market. 
Start Your Printables Business with Chore and Reward Charts 
Starting a printables business is one of the best ways I know to increase or even replace your income with minimal work and no up-front investment. This guide can help you get up and running by creating chore and reward charts in just a few minutes! 
Do you need additional guidance to get started? Click here to read about my Popular Printables Monthly guide and get your copy today!